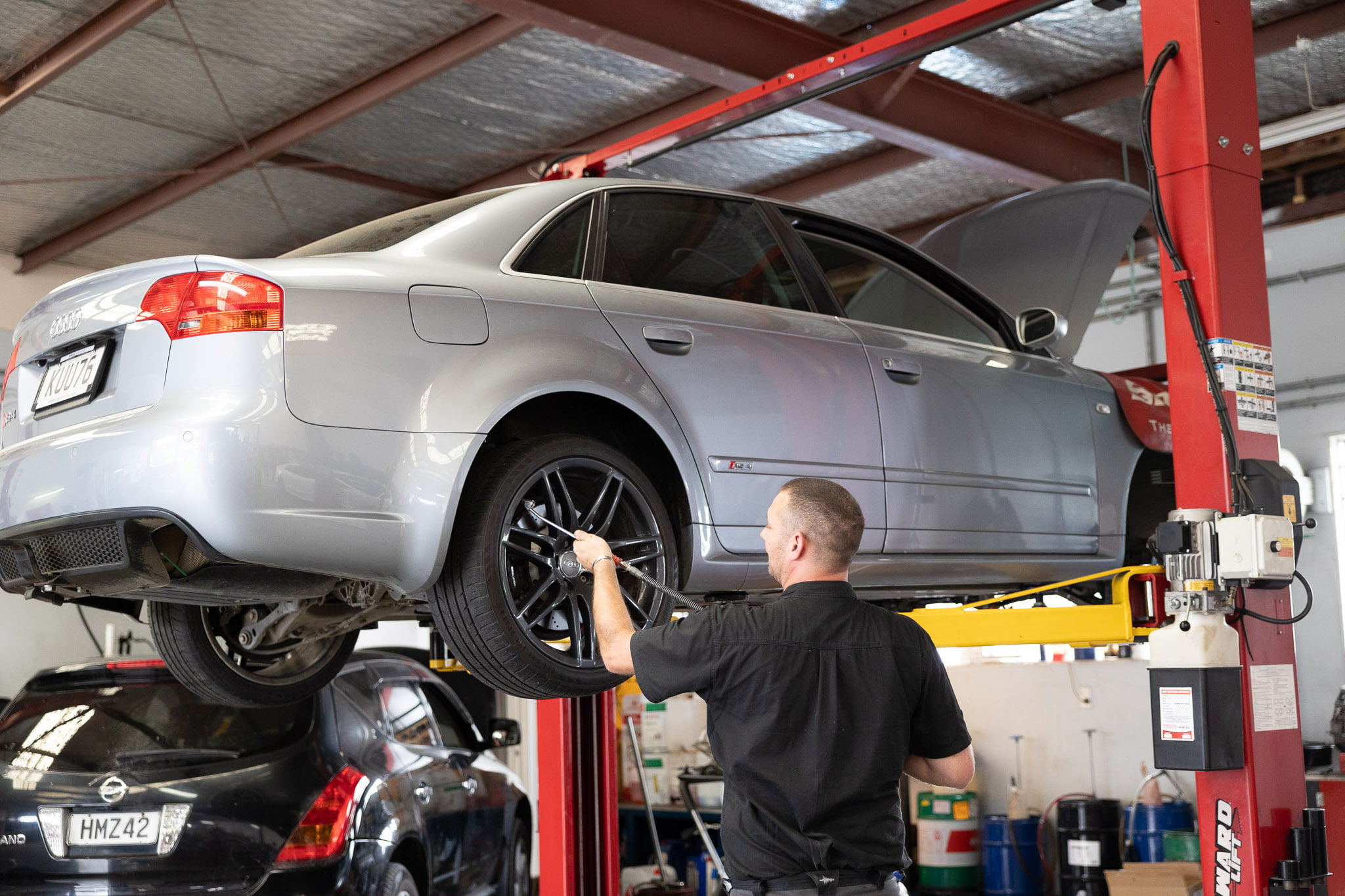 The breakdown service Whangarei depends on
If you're stranded in Whangarei and need a tow or vehicle assistance, the team at Kelly's Auto offers a reliable, fast and efficient breakdown service you can count on.
Reading this on the side of the road?  Call us now on 09 430 3728 and let us know where you are, what your circumstances are, and we'll assist as soon as we can.
Our Boot to Bonnet Service
When dealing with breakdowns, we apply our 'boot to bonnet' method to ensure your peace of mind. This includes:
Fast response and first salvage
Automotive and EV repairs
Liaise with all major insurance companies
Coordination of all work that may be required
European car specialists
If your European car breaks down, you're in good hands with Kelly's Automotive. We're Whangarei's European car specialists and our master technicians are highly experienced in European car repairs. Call Kelly's Automotive breakdown service Whangarei if you're stranded, and you'll get the level of service you deserve.
Electric vehicle breakdowns
While electric cars are bristling with innovative technology, they still do break down from time to time. If you find yourself stranded by the roadside in Whangarei with your EV, give us a call as we're here to help. The solution is usually quick, but it's important to choose a specialised technician to assist. We're fully trained in handling electric car breakdowns, and the correct processes will be followed to ensure your electric car is cared for appropriately.